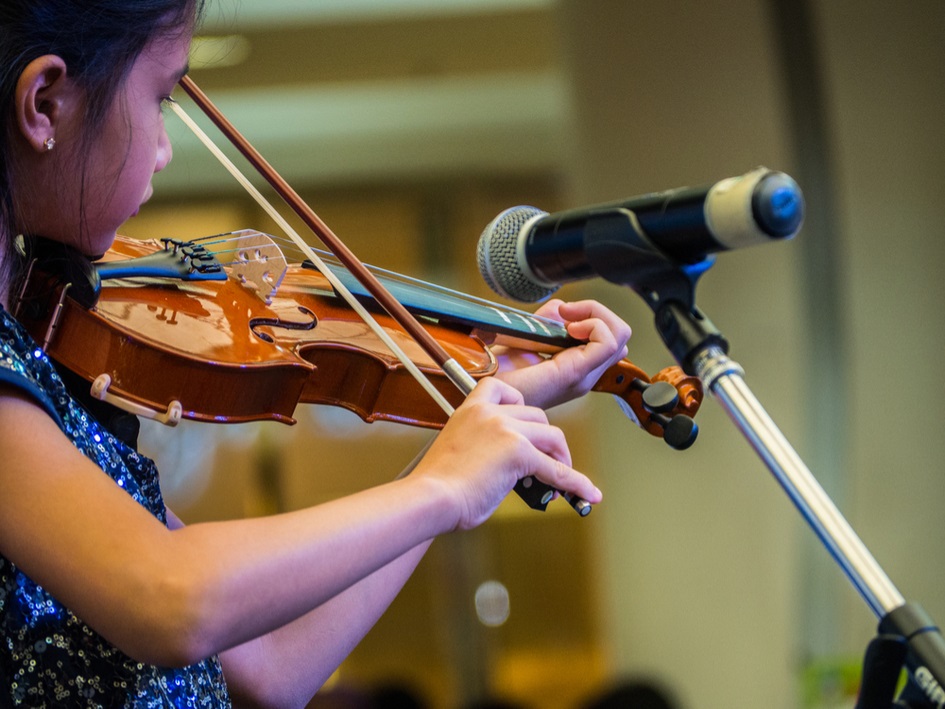 It improves memory
Music has been found to excite and exercise parts of the brain, and studies have shown that music (especially classical music), with its repetitions and nuances, improves the memory of people suffering Alzheimer's and dementia. Dance or drama education and performance requires children to remember scripts, movement, choreography, and several other components of performance. These translate thoughts into physical actions, and in turn train their brains to recall information better.
It improves motivation to attend school
Sounds from music can help to focus our attention, evoke emotions, and stimulate visual images in our minds. Students of all ages, adults included, generally find that music helps them pay attention to the task that they have to complete, and puts them in a better mood for learning. The general discipline instilled when learning skills in the arts, can also parallel itself in other areas of a child's education – attending the dance, drama, art or music classes and CCA, gives your child a sense of purpose and motivation to attend school as he would have a balance of activities to look forward to, and if all else fails, the day ends with a pleasant session learning a skill in the performing arts that they enjoy; one which allows them to express the emotions they might have suppressed throughout the day.
It enhances creativity and problem-solving skills (e.g. thinking out of the box, coming up with ideas, interpretation of situations)
As part of learning in art classes, creativity strengthens critical thinking skills for children. Learning visually, while drawing and sculpting, develops skills in visual-spatial awareness. This teaches children how to interpret and use visual information more efficiently.
As for music education, a study of three to four-year-old children learning to play the piano showed that they achieved much higher marks on spatial-temporal intelligence tests than those who do not attend such classes. Spatial-temporal intelligence is an indicator of the potential for logical thinking, abstract thinking, and problem-solving needed for the brain to function in mathematics, engineering, and physics.
It gives children an outlet for expression
The arts offer the opportunity for children to express their emotions, thoughts and ideas, such as in performances, experimentation and even practice, in a manner that is not governed as strictly as other subjects. Hence, children are able to express themselves with little or no inhibition, and achieve a sense of gratification from the artistic manifestation of what goes on in their minds. This thus develops their innovation and courage in daring to come up with uncommon ideas that eventually allows them to conquer challenges that perhaps few or none other have overcome.
It improves language skills
Especially in drama education, activities such as reading and understanding of scripts, exposes children to the nuances of language and enables them to understand the principles of code-switching – switching from written text to spoken text, description of characters, action, setting in different perspectives such as the first and third persons.
In drama programmes such as the Trinity College London Speech and Drama (Grade 3) Preparatory Programme by Mind Stretcher, children would be introduced to the finer details of dramatic performance, with the end goal of presenting themselves before an external drama assessor from the UK. As children undergo the process of honing their skills for the multi-faceted assessment, they would be imbued with enhanced vocabulary, articulation, intonation, expression and presence, amongst the many skills that they would pick up.
Find out more by attending the FREE Parent Info Talk that will be held on the 10th

and 17th

of March! Click the link below to register!
https://www.mindstretcher.com/events/trinity-college-accreditation-parent-info-talk
Above and beyond the engagement, entertainment and overall satisfaction that it offers, the arts has definitely proven itself to provide tangible benefits for your child's cognitive development. If you have not given your child an opportunity to participate in the arts, it is never too late to give it a try now; who knows, you might just spark the journey of a genius!